Here the link to this race: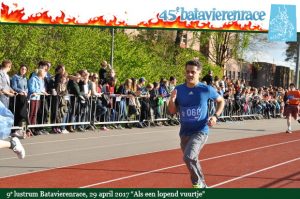 The Batavierenrace is the largest relay race in the world and the largest student event of the Netherlands. It is a race over 175 km from Nijmegen to Enschede, divided into 25 stages. 350 teams (
which means 8,500 students) will participate in this race. Afterwards, the biggest student party of the Benelux takes place on the campus of the University of Twente, with over 12,000 participants, volunteers, and visitors.